Benling Icon Electric Scooter Overview
Benling Icon Electric Scooter is of kind low-speed smart electric scooter in INDIA. A bold modern look, cool led winkers and colorful digital display adds to its uniqueness.
ICON electric scooter although recently launched, is been loved and appreciated widely across the nation. Let's look at some of the facts as technical specifications, reviews, and prices for one of the best electric scooter in India Benling Icon
RTO Rules: Does Icon Electric Scooter require RTO registration?
No BENLG Icon DOES NOT require any RTO registration.
CMVR Rule: Does it require a driving license to drive Icon scooter?
No, it does not require any driving license to drive an ICON e-scooter. As mentioned in the CMVR rule any e-scooter, e-bike which has a speed of less than 25kmph is exempted from RTO registration and driving license.
However, the company provides a CARD stating that the vehicle complies with all the regulations under CMVR and is exempted from RTO regulations. Benling Icon has been recognized as the best electric scooter in India without a license.
What is the mileage of Icon Electric Scooter?
Benling India Icon claims scooter mileage of 70-75km per charge. This is one of the best electric scooters in India at low prices.
What is the charging cost of ICON Electric Scooter?
E-scooter consumes as low as 1.3 Units of electricity for a single charge. So, it costs just Rs. 10 to charge Benling Icon.
What is Benling India Icon battery price and warranty for VRLA (Lead Acid) 60V/28AH Ipower or Amptek?
BENLG Icon e-scooter comes with a set of 5 Ipower or Amptek batteries fitted with a total voltage of 60V.
Ipower or Amptek VRLA (Lead Acid ) battery specifications
Voltage: 12V
Capacity: 12 V 28 Ah
Warranty: 1 Year
The cost of a single 12V 28Ah Ipower or Amptek battery is 3000Rs to 3500Rs. A total set of 5 batteries will cost Rs 15,000 to Rs 17,500.
What is BENLG ICON Li (Lithium) battery price and warranty for Ipower or Amptek 60V 24Ah?
Lithium battery price Ipower or Amptek 60V 24Ah battery pack is Rs 27000 and it comes with a warranty of 3 Years or 1200 cycles. This price is expected to reduce drastically in the coming years.
What are the key specifications and salient features of BNLNG Icon?
BNLNG is a battery-operated electricity-based scooty for adults, youngster, and children that is loaded with many special features in both VRLA and Lithium-Ion battery varients
EABS (Electronic Assistance Braking System) with regenerative braking

Smart Assistance Breakdown System

Keyless entry

Central Locking With Anti-Theft Alarm, wheel Auto-Lock

Mobile charging USB Port

Cabinet Light.

Larger Storage

Easily accessible, Detachable and Removable Lithium ION battery.

Electric Scooter Reverse Feature

Stylish DRL LED Lighting and Led Headlamps

Bright LED winkers.

Best-in-segment leg space
Performance & Technical Specifications
Engine and Transmission
| | |
| --- | --- |
| Drive Type | Hub Motor |
| Motor Type | Brushless Motor |
| Motor Power | 250 W |
| Range | 70-75 km/charge |
| Battery Charging Time | 4 hours |
| Starting | Push Button Start |
| Transmission | Automatic |
Dimensions and Capacity
| | |
| --- | --- |
| Ground Clearance | 165 mm |
| Kerb Weight | 66 kg |
| Load Capacity | 150 kg |
Chassis and Suspension
| | |
| --- | --- |
| Body Type | Electric Bikes |
| Front Suspension | Telescopic |
| Rear Suspension | Robust Rear Spring |
Tyres and Brakes
Tyre Size

Front Tyre: 90/90-10

Rear: 3.00-10

Tyre Type

Tubeless

Wheel Size

Front: 254 mm

Rear: 254 mm

Wheels Type

Alloy

Front Brake

Disc

Rear Brake

Drum

Radial Tyre

Yes
Electricals System
| | |
| --- | --- |
| Headlight Type | LED |
| Tail Light & Parking Light | LED, YES |
| Turn Signal Lamps | LED |
| Battery Type | Lithium-ion / VRLA |
| Battery Capacity | 60 V, 24 Ah |
Know More about Icon specifications here.
What is the top speed of the Benling ICON Electric Scooter?
Benling Icon has a top speed of 25 kmph.
What is the cost of owning of BENLG Icon Electric Scooter on road in India?
Benling electric scooter price in India (Cost of ownership) for VRLA Battery variant is Rs 60,000 whereas for Lithium Battery variant is Rs 75000. This is the on-road price of a scooter.
BENLG Icon's catchy theme color variants available in India?
Benling Icon is available in 3 different color variants - Black, White, and Red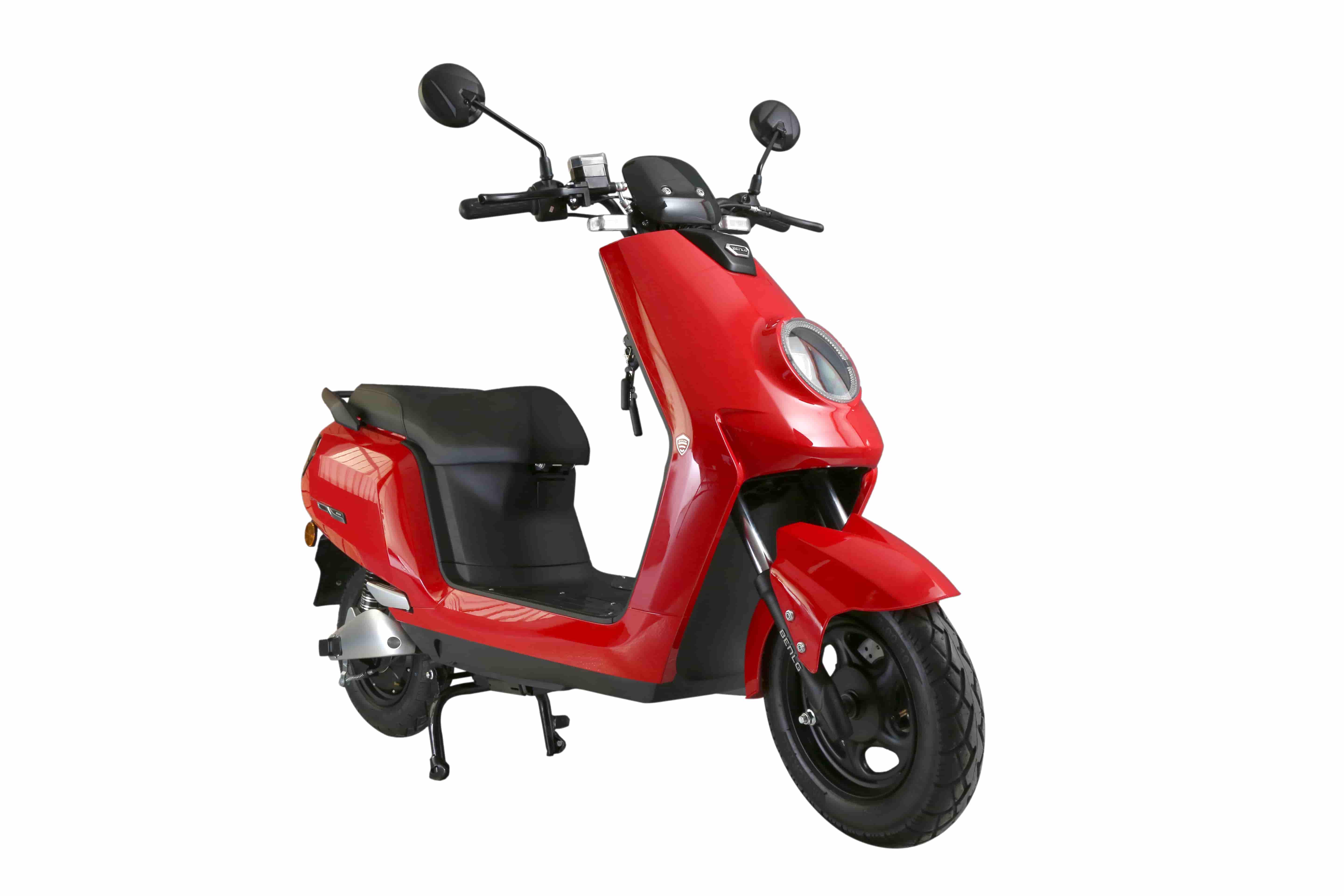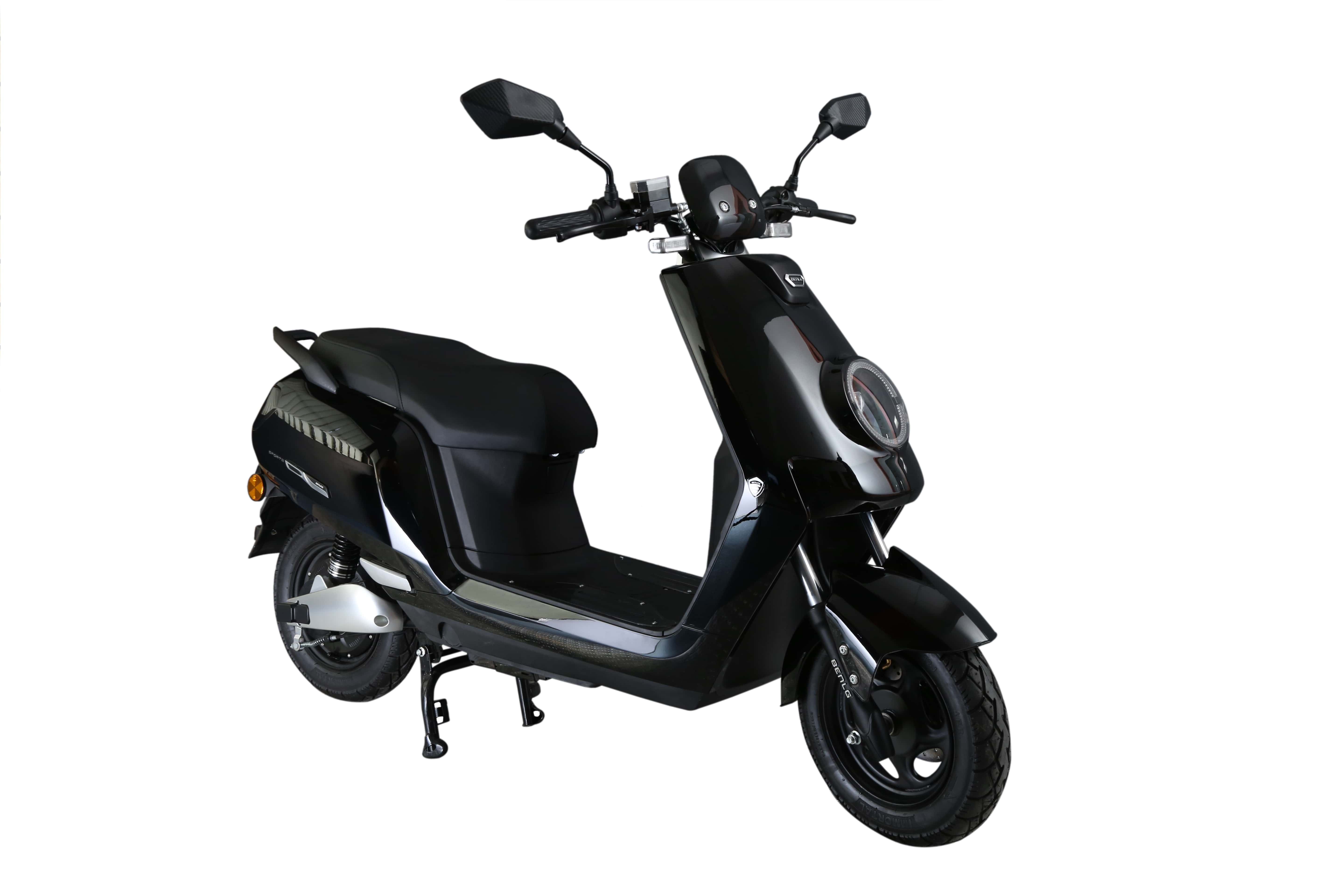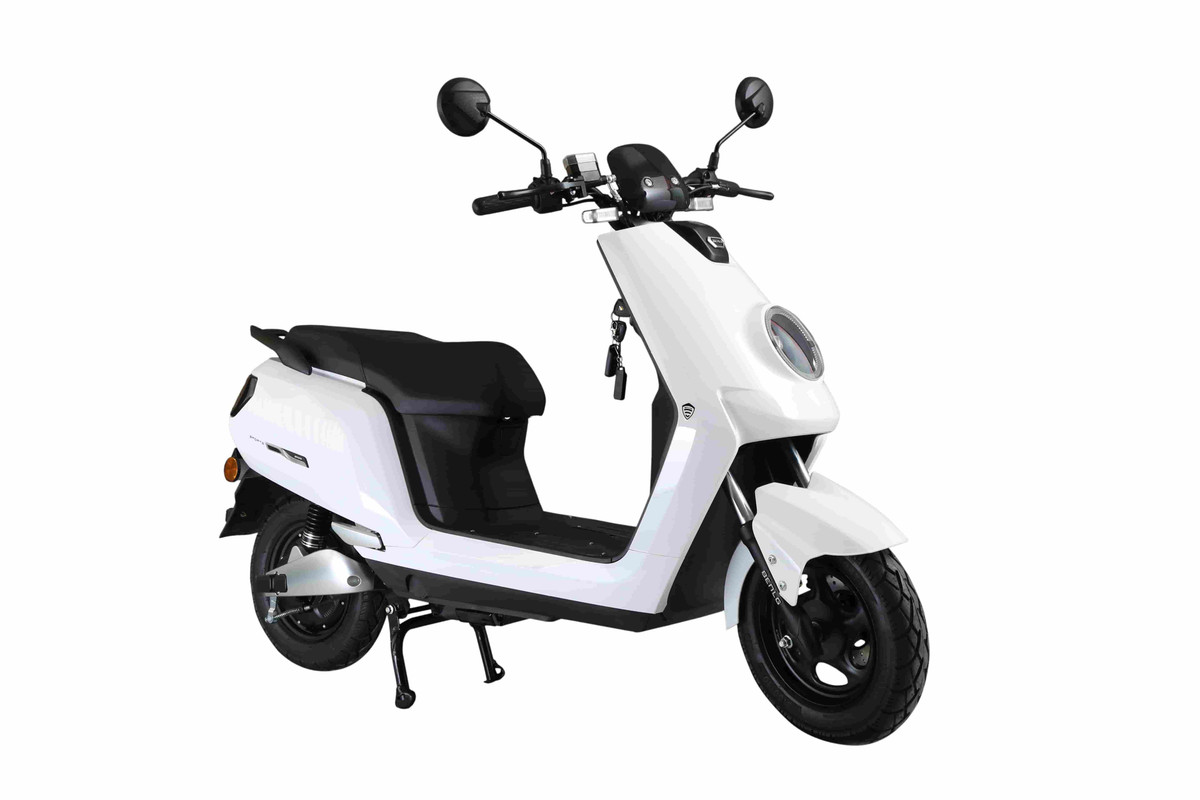 What all accessories come with Icon e-scooter?
You can buy accessories such as a footrest, Bumper guard, side guard and a front guard at some extra price from the nearest benling electric scooter dealership. However, you need not get a foot mat as it is pre-fitted with a steel-plated anti-skid mat.
How much time it takes to charge benling Icon with VRLA 60V28Ah battery pack?
Charging time for VRLA (LEAD ACID) 60v 28Ah battery of Icon e-scooter takes 6-8 hours.
How much time it takes to charge benling Icon lithium (Li) 60V24Ah battery?
Charging time for Lithium ion battery for 60v 24Ah battery pack of Icon e-scooter is 3-4 hours.
What are true customer reviews and star ratings for benling Icon a low speed variant?
Ajay Gupta – Initally when I used an petrol scooty i.e Honda active always doubted the capability of EV's. Now, I am clear with my doubts and recommend people to have BENLING ICON.
Neha Gupta – It's more of like , life made easy. Now I save at least Rs 2500 on monthly basis with this scooter.
Rakesh - No, doubt about the performance of this vehicle. Great build, smart look and good milage. What else do you want in your EV.
You can also read other customer reviews of scooter on google.
What are the other best electric two-wheelers in India?
Aura Electric Scooter by Benling India is a high-speed electric scooter with a scooter mileage of 120+* km in Eco mode. This scooter beats all other e-scooters in the market like TVS I-cube or Bajaj Electric Scooter and has been ranked 4th best electric scooter in India. BENLG AURA Electric Scooter is a new scooter in India that has been talked about highly and has been classified as one of the best scooters in the market.
Where can I find an electric scooter showroom/e-bike showroom in India?
It's easy to locate us, you can find the electric scooter showrooms and dealers on the company website itself. Other best way to locate us is to search on google "battery bike showroom near me" or "e bike showroom near me". You can find an electric scooter showroom in kanpur here.
Can I purchase from Harbacore online?
Yes, you can book / purchase from Harbacore Online. Just fill the contact form and our team will get in touch with you within minutes. All the processes and transactions can be done online. Harbacore will deliver the vehicle to your doorstep.
You can find all other details related to Harbacore on Google and read the customer reviews for better insights.
Author: Shubham ( Electric Scooter Specialist)